Sophia Carter-Kahn,
Creator & Host
is a freelance writer, previously on staff at HelloGiggles and BuzzFeed. She writes about pop culture, gender, media, history, and plus size fashion. She loves YA fantasy novels and always carries natural citrine and moonstone.
Keep up with her on her site, Twitter, and Instagram.
MARIA WURTTELE, PRODUCER
is a multi-faceted freelancer with formal education in Sound Design & Engineering and a BFA from UNC School of the Arts. She works in podcasting/radio, magazines, social media marketing, and theatre.
Follow her on Instagram and check out her website.
LYNN BARBERA, JUNIOR PRODUCER
is a podcast lover and stand-up comic in NYC, baby! She's got a BA in Cinema & Media Studies from Carleton College, where she registered for Step Aerobics three times and never went to one class.
Follow her on Twitter, and also give her a podcast!
APRIL K. QUIOH, co-CREATOR
is a comedy writer in Los Angeles, CA, and SAF's co-host seasons 1-3. She currently writes for NBC's Sunnyside and co-hosts Freeform's pod A Little Forward. Look out for her obsessions in our new episodes!
Keep up with April on her site, Twitter and Instagram.
Yeli (she/her) moderates our Patreon Facebook Group, helps with social & episode research, & does a lot of other odds and ends!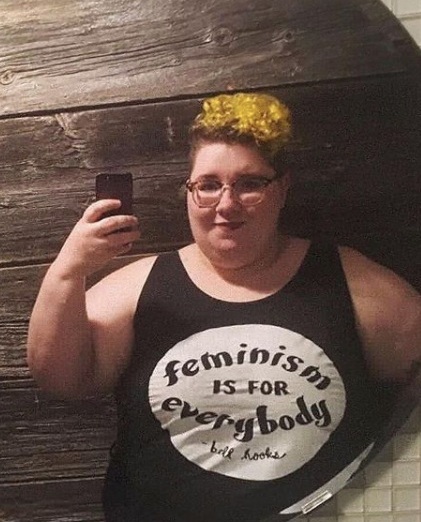 Freya (they/them) moderates the SAF Patreon Facebook Group, updates the website, & does a lot of creative planning!
People We've worked with in the past:
Yimu Xue,
Freelance Audio Editor
Trailer, Episode One, Episode Two
Kjerstin worked as our intern during season 3!
Our Pod Squad is a team of incredibly diverse women or femme-identified people (plus our friend Tennyson, our tech advisor, and Sophie's boyfriend, our former audio editor). We value our squad's time and talents, so we always compensate and credit our collaborators.
We are currently looking for a WOC (Black/Indigenous WOC especially) who wants to help us create our merchandise (plus-size fanny packs, anyone?) Contact us here if you're interested.